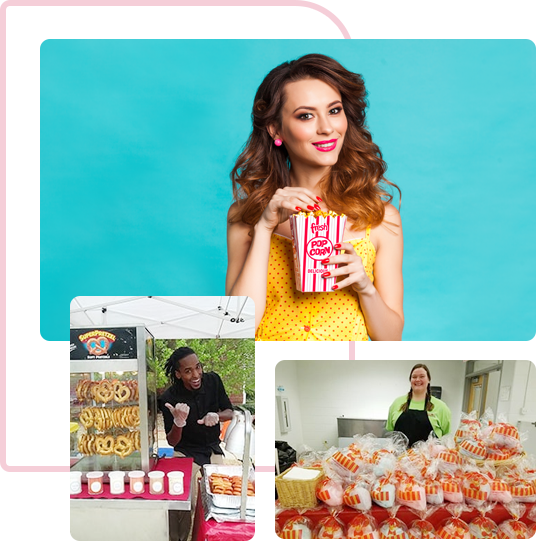 About Us
The Popcorn Lady
In November of 2000 The Popcorn Lady (aka Holly Levine) started with one Popcorn machine and a dream. Her vision was to bring fun and fun foods to parties and events all over metro Atlanta. At first The Popcorn Lady was known as Fun Food Rentals. The name just didn't fit. Holly has been in the fun food and game industry since 1996. Early in her career, she was selling the equipment and supplies to many concessionaires, carnivals, and other fun food type locations. She was known to many as "The Popcorn Lady". Holly decided to try on the name The Popcorn Lady somewhere around mid-2002 and it stuck. Although The Popcorn Lady does so many other types of fun food caterings in addition to Popcorn, the name just works. It's fun!
Now Offering Party Entertainment Services
Singing Telegrams - Face Painting & Balloon Sculpting - Juggling & Stilt Walking - Magicians - Corporate Events And Much More!
Our Services
We cover all of the bases when it comes to FUN, FOOD, and PARTIES!
Let's Make Your Event Pop!
Select An Event
The Popcorn Lady Covered By Atlanta News